How to redeem a Gift Card.
Helpful Tip:
Gift Cards will load as Account Credits. 
You can redeem by visiting snownode.com/clients/redeem-gift.php
Step 1.
Log into your Client Account.
snownode.com/clients/clientarea
Step 2.
Click on your name to activate the dropdown, then click on "Redeem Gift Card"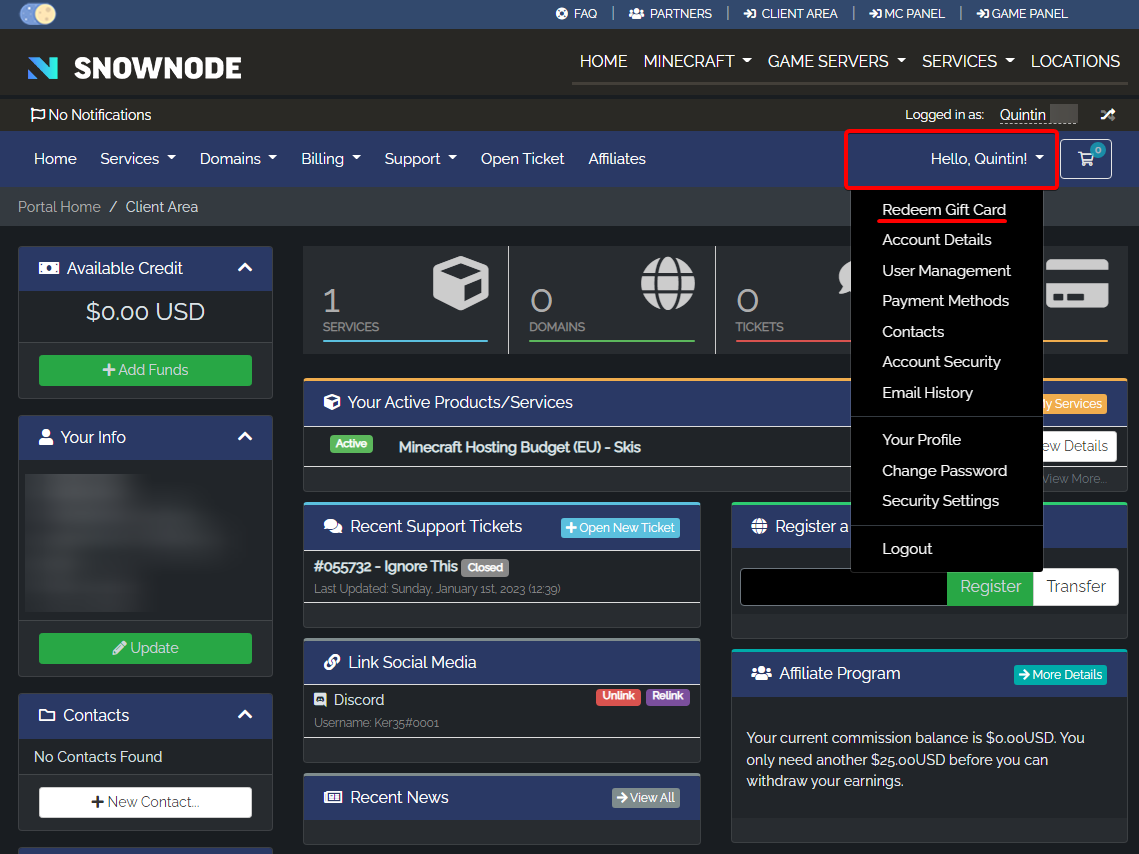 Step 3.
Enter in your Gift Card Code and click "Redeem Gift Card"